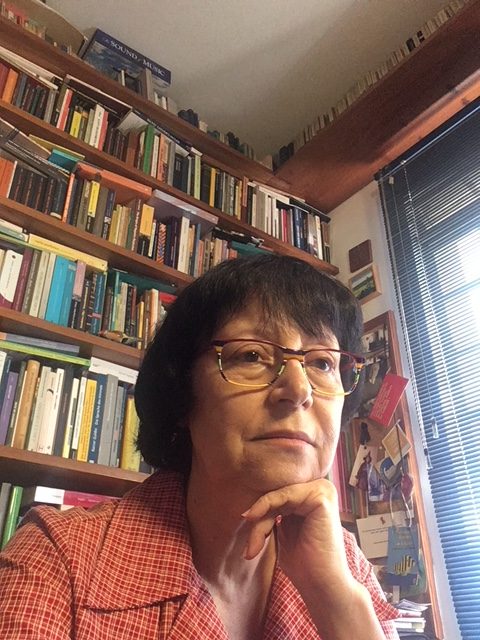 Myriam is a professor of literary studies at the Federal University of Minas Gerais, Brazil. An expert in literary nonsense, she researched the subject from 1987 to 1989 with Prof. Dr. Winfried Nöth at the Gesamthochschule Kassel (Germany).

January/February 2000 she researched the topic "Das Brasilien-Bild im Deutschland der Goethezeit" with a scholarship from the Stiftung Weimarer Klassik/Germany.

Among other writings, she has published the following books: Rima e solução: a poesia nonsense de Lewis Carroll e Edward Lear (Rhyme and Solution – the Nonsense Poetry of Lewis Carroll and Edward Lear), O retrato na rua (The Portrait on the Street), Douglas Diegues por Myriam Ávila (Douglas Diegues after Myriam Ávila), Diários de Escritores (Writers in their Diaries).
She has also translated several books and essays from English and German into Portuguese. At the moment she is preparing the translation into Portuguese of the book by the Hungarian author Zóltan Lesi In Women's Clothing.


Discursive Evening
With: Rubia Salgado (Linz, Austria), Douglas Diegues (Brazil), Myriam Ávila (Brazil)
Translation: Odile Kennel (Germany)
Live Special Preview in Brunnenpassage, Vienna
Friday: September 10, 2021
17:00 – 19:00

Festival Digital Premiere streamed on our website
Friday: September 23, 2021
18:00
Bridging The Tongues Festival 2021